At Ambient Bamboo Floors we're often asked: Will you buy the bamboo in my backyard?
While we support recycling and re-use, unfortunately, the answer is no. There are many different reasons for this – the key one being that the Moso bamboo species we use in our flooring is a different species than what exists in the U.S., and the culms we source meet very specific requirements. Take a look here if you want to know why Moso bamboo is the best for flooring. Furthermore, there are no bamboo floor manufacturing facilities (where the flooring is actually put together from raw material to milled plank) anywhere in the Americas (to date).
The great majority of the world's supply of bamboo flooring is manufactured in China and then shipped to the country of sale. Thus we would have to ship your backyard bamboo all the way to China to be turned into flooring, and then back to the U.S. again. As you would agree, this would be neither eco-friendly nor cost-effective!
While you might not have any luck selling your bamboo to any large volume bamboo products providers like Ambient, you may have success if you approach smaller crafts manufacturers or artisans. Since bamboo grows so fast, there's no doubt you'll have to wait little time to replenish your new customers!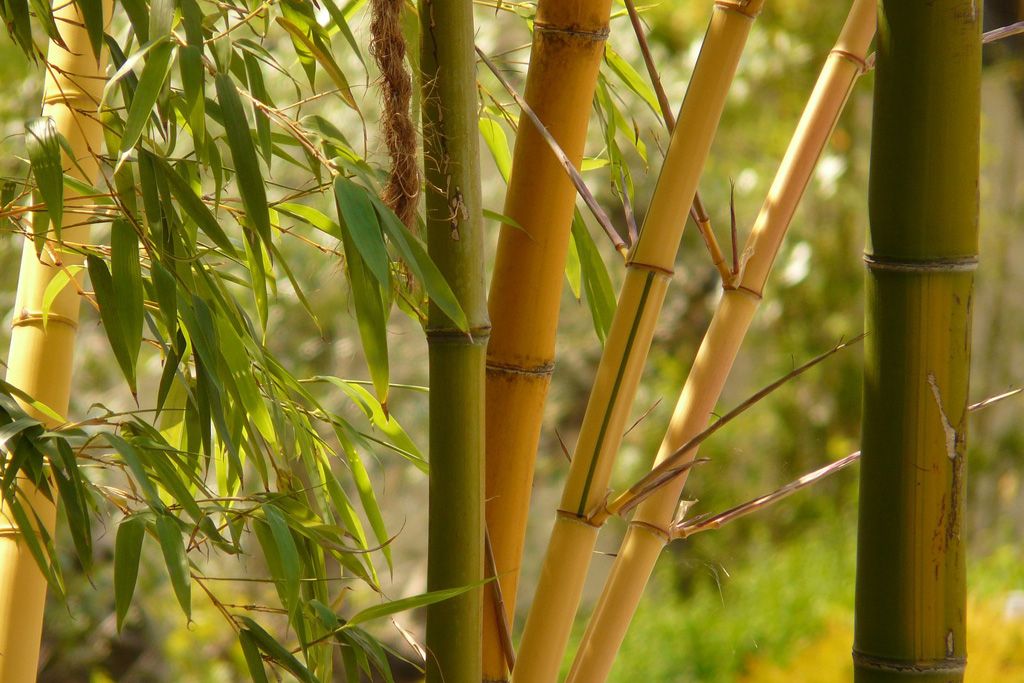 Our bamboo floor making process
Our bamboo flooring manufacturing process is very strict, and we only use Moso Bamboo culms that are at least 5-7 years of age. The culms we use are around 7-10 inches in diameter and upwards of 50 feet tall, and this towering species is not commonly found in U.S. gardens. This is so that we can ensure the high-quality product that our customers expect.
Our Moso bamboo comes from well-managed farms and we select only the best culms for manufacturing. Weaker culms are recycled and used to make other goods – nothing is wasted!
To ensure our floors don't shrink or swell after being installed, a consistent level of moisture is required. Our wood floors are tested meticulously for the correct balance of moisture. We wouldn't be able to accurately measure this if we used bamboo from all over the world, as each species would contain different levels and we wouldn't get consistent results.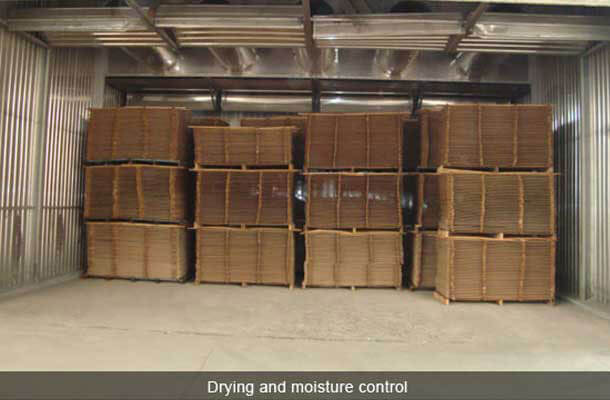 Another reason for sticking with our wonderful Moso bamboo is for consistency in color. Nobody wants a mismatched floor which is why only one species of bamboo can be used. Even so, we group finished flooring planks into groups of similar colors as the manufacturing process can color even the same bamboo type slightly differently.
Ambient provides products with just enough diversity to add a natural variation to your floors, without being jarring. This simply wouldn't be possible with multiple species of bamboo as they would all look so different after being processed.
Is bamboo worth money? Unfortunately, no. So, what to do with your home-grown bamboo?
Hey, just because we can't take your bamboo doesn't mean it has to be stuck in your garden forever! Bamboo is a highly versatile natural building material that lends itself perfectly to many different types of craft. Here are a few ideas to recycle your home-grown bamboo into something truly special that you and your family can enjoy for years to come. If you can't sell bamboo, you might as well do something fun with it.
10 bamboo craft ideas for home-grown bamboo
If you're not enthralled by any of the above ideas, then don't despair! If you want some bamboo products in your life made from your very own home-grown plants, then search for local craftsmen (or women!) in your area who might be able to make something for you.
How to harvest home-grown bamboo
If you're going to get crafty with your bamboo, be sure to take appropriate safety measures when cutting it down and preparing it for use.
Here are some tips for harvesting your home-grown bamboo:
But… what about the pandas?
We frequently hear concerns from potential customers about our products potentially impacting on the giant panda population since the majority of their diet comes from bamboo. Please don't worry – our flooring does not impact on the panda population.
In fact, we use a specific type of bamboo that isn't eaten by pandas. If you want to get technical, our bamboo species is Phyllostachys Pubescens, also known as Phyllostachys Edulis (or Moso/Mao/Hairy bamboo). Furthermore, our bamboo comes from well-managed forests that are not inhabited by pandas. Furthermore, our products are Lacey Act compliant which means that they are legally sourced with minimal damage to the environment.


We hope you enjoyed our collection of bamboo crafts. If you complete any of the craft projects on this page – or indeed ANY craft project using bamboo – we'd love to see the results! Send us a photo on our for your chance to be featured on our page.
---
---
Categories: Gardening, Green Living, Recycling